Description:
This session will explore the concept of virtual law firms. Attend this session to discover answers to questions like, what exactly is a virtual law firm? How does it work? What are the pros but also what are things to consider? And finally, how do I make it work for me?
Win Tech Prizes: It wouldn't be Law Tech without technology prize giveaways! Each session's registrants will be automatically entered to win a tech prize. Winners will be chosen at random and announced at the beginning of the session and contacted by email. You must be a TBA member to win!
One Lucky Registrant Will Win:
HidrateSpark STEEL Smart Water Bottle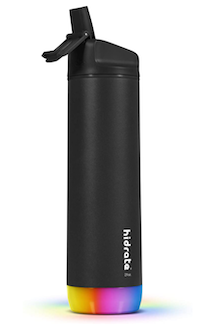 SAVE MONEY: Use the prepaid CLE credits that come with your TBA Complete Membership.
• Not a TBA member? Join now to start saving.
• Not a Law Tech section member? Join the section for additional savings.
THANKS TO OUR SPONSORS: