Description:
Lawyers and staff are drowning in email, and many feel helpless when trying to get it under control. This webinar covers how to use Outlook's feature set to efficiently store, organize email and attachments, and successfully deal with high email volume. We'll also show you how to fix Outlook's default settings for email, calendar, contacts, and tasks. Finally, we'll explain many amazing and useful Outlook features which most users don't even know are there.
Win Tech Prizes: It wouldn't be Law Tech without technology prize giveaways! Each session's registrants will be automatically entered to win a tech prize. Winners will be chosen at random and announced at the beginning of the session and contacted by email. You must be a TBA member to win!
One Lucky Registrant Will Win: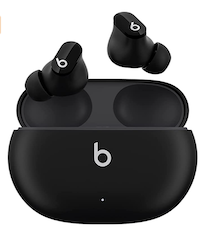 SAVE MONEY: Use the prepaid CLE credits that come with your TBA Complete Membership.
• Not a TBA member? Join now to start saving.
• Not a Law Tech section member? Join the section for additional savings.
THANKS TO OUR SPONSORS: