Description:
This 4.5 hour CLE will provide updates and trending issues in immigration law. Attendees will get an overview of the many procedural and policies changes that have taken place in the last few years. The sessions will also include practice pointers on how to navigate the perpetually changing immigration landscape. Continue the conversation and catch up with colleagues during the social hour with refreshments.
SAVE MONEY: Use the prepaid CLE credits that come with your TBA Complete Membership and save on this course. Not a TBA member? Join now to start saving.
Not an Immigration Law Section Member? Join the section for additional savings and benefits.
PARKING: You may park in the Commerce Street Garage (corner of 3rd Avenue/Commerce St.). We will validate parking tickets, make sure to bring your ticket!
All Materials will be online ONLY.
THANK YOU TO OUR SPONSORS!

Mid-South Immigration Advocates, Inc.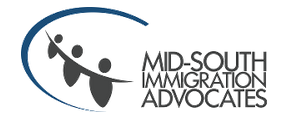 Tennessee Justice for Our Neighbors